Netflix doesn't have many first nowadays but they recently premiered their first original gay Christmas movie. Single All The Way centers on Peter, a forever single young adult who is excited to finally bring his boyfriend home for the holidays. When the relationship blows up in his face, Peter convinces his best friend Nick to tag along and pretend to be his boyfriend so he won't disappoint his parents for another year.
RELATED: Happiest Season & 9 Other LGBTQ+ Rom-Coms Perfect For The Holidays
Single All The Way has all the best Christmas movie tropes from decorating the tree to hilarious family meddling. The movie also follows in the footsteps of Lifetime ones considering it takes place in a small town. While Single All The Way is unique, there are a handful of Christmas movies that are similar enough for fans to get their Christmas rom-com fix on.
A Hallmark original Christmas movie, A Very Merry Mix-Up follows Alice, a young woman who is set to spend her first Christmas with her fiance's family. After accidentally ending up at the wrong house, Alice's holiday gets even more complicated when she starts falling for this new family's son.
While A Very Merry Mix-Up isn't gay by any means, the movie is similar because of the family involvement and accidentally falling for the "wrong" person. Like Peter, Alice thought she knew what she wanted but what she needed was even better.
Released in 2020, Dashing In December follows Wyatt Burwell who returns home for the holidays in the hopes of convincing his mother to sell their family's ranch. Wyatt's mother refusing to sell isn't the only obstacle Wyatt faces when he begins to bond with Heath, that family's new ranch hand.
Being a gay Christmas movie isn't the only thing Dashing In December and Single All The Way have in common. In fact, both Peter and Wyatt have to work through their own issues to realize the beauty and charm their hometowns have to offer.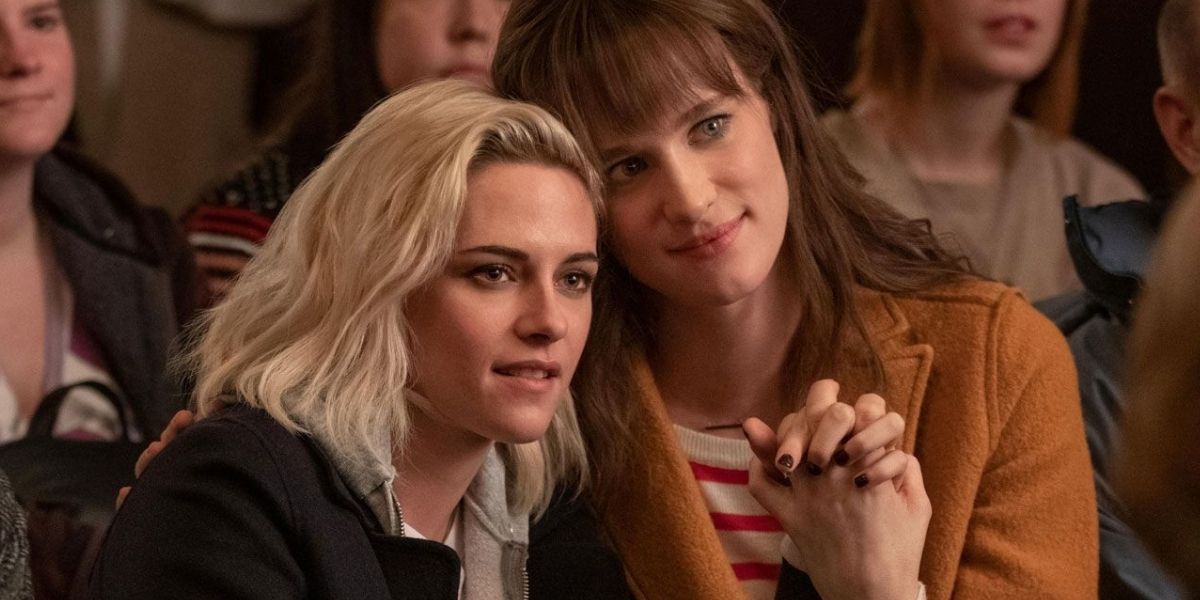 In the hopes of helping her girlfriend understand the appeal of Christmas, Harper invites Abby to spend the holiday season with her family. Knowing how much Harper loves the holidays, Abby plans to propose to Harper on Christmas Eve but her plans are put on hold when Abby learns that Harper isn't out to her family.
Hulu's Happiest Season and Single All The Way are similar and yet opposite. Instead of pretending to date like Peter and Nick, Harper asks Abby to pretend to be her best friend which irked a lot of viewers upon the movie's release and turned out to be one of the worst things Harper did.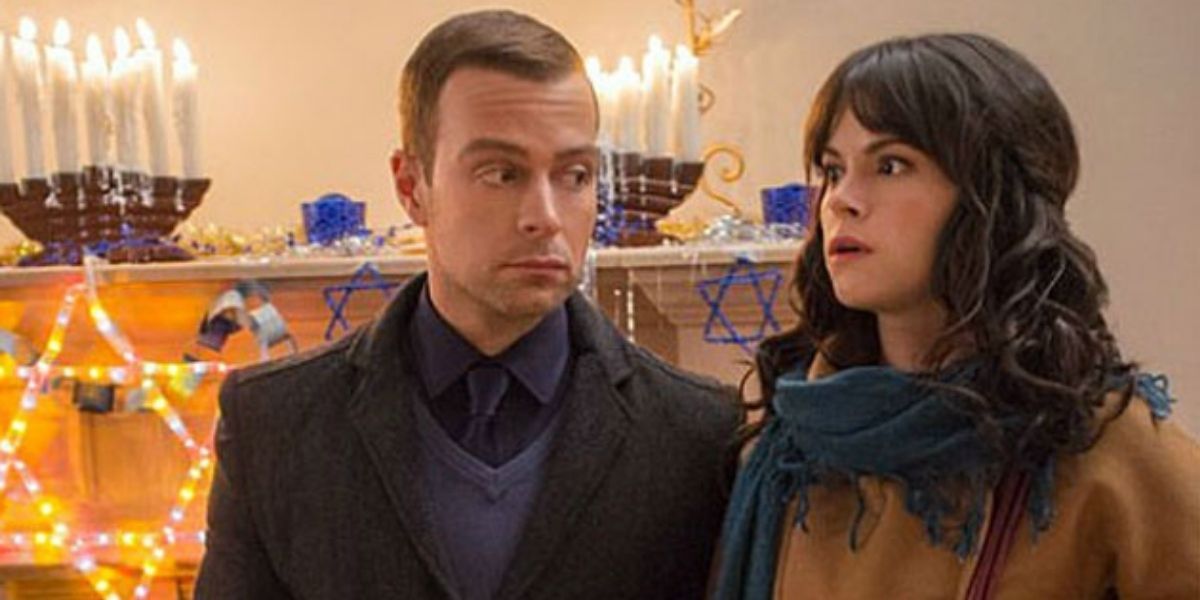 Hitched for the Holidays is an underrated Hallmark Channel original movie that was released in 2012. Both single around the holidays, Rob and Julie turn to online dating in the hopes of finding someone temporary to bring home for the holidays to their meddling Italian and Jewish families.
RELATED: 10 Best Christmas Movies For Rom-Com Fans
At the core of both Hitched for the Holidays and Single All The Way are meddling families who just want to see their children in happy, loving relationships. Just like Peter's mom sets him up on a blind date, Rob and Julie's parents are one step away from setting their kids up too.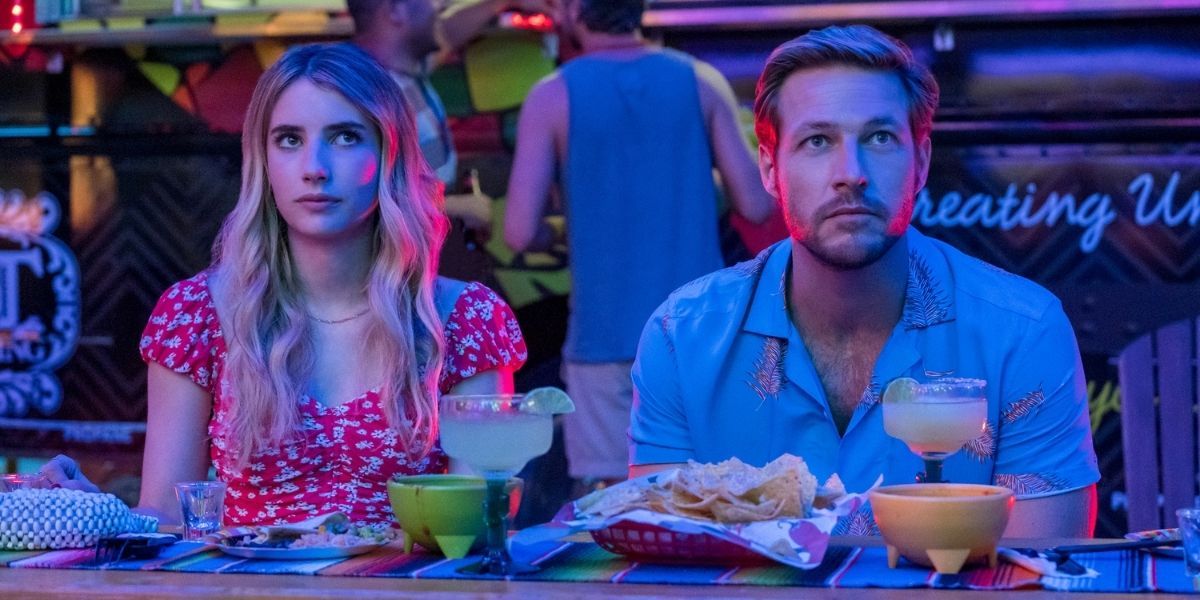 Netflix's Holidate was released last year as part of their original slate of holiday content. The movie followed two twentysomething-year-old strangers who meet after disastrous Christmases. Tired of being single during the holidays, the two decide to be each other's platonic dates for an entire year of holiday parties and traditions.
Like Peter, Sloane's mother is hellbent on seeing her daughter in love which puts a lot of pressure on Sloane. She and Peter go on similar journies that involve being set up on blind dates while they blindly ignore their true feelings for someone close to them.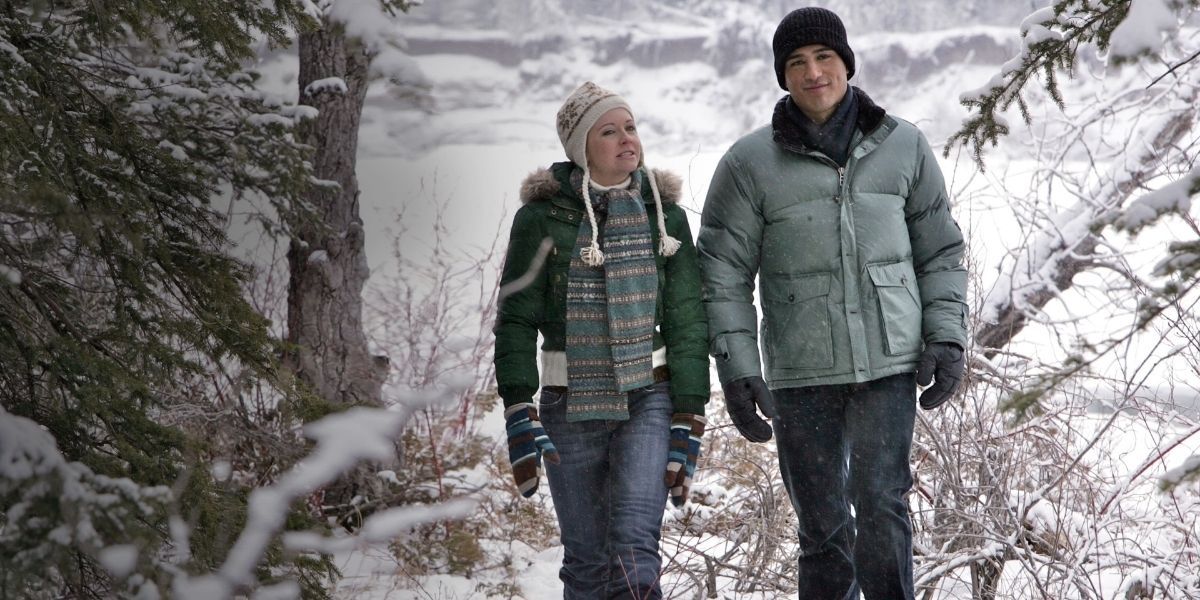 An ABC Family original movie, Holiday In Handcuffs centered on Trudie, a struggling artist who is set to spend Christmas with her family and her new boyfriend in a cabin in the woods only to have her boyfriend dump her that morning. Not wanting to disappoint her parents more than she has, she decides to kidnap David and have him pose as her boyfriend.
While Peter might not have needed to kidnap Nick to come home with him for the holidays, both he and Trudie did concoct a convoluted fake dating story to please his parents. One that ultimately didn't end up working out.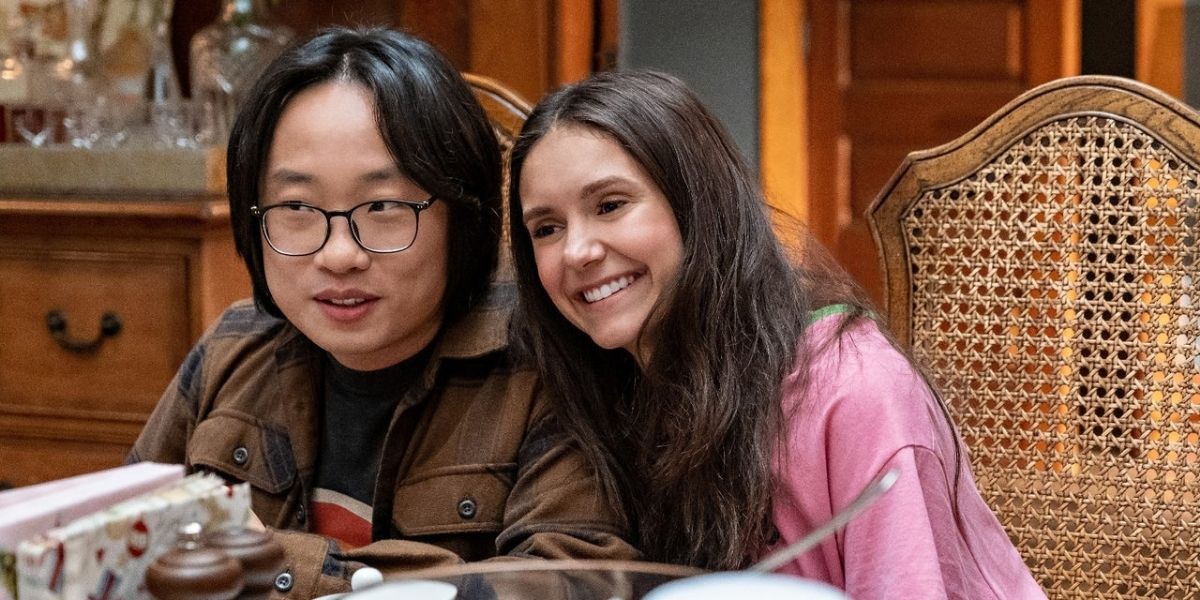 The Netflix Christmas season in 2021 kicked off with the release of Love Hard. After matching with her potential soulmate on a dating app, Natalie decides to throw caution to the wind and surprise him at his family's house for Christmas. She's the one who's surprised though when she learns she's been catfished.
Peter and Josh have a lot in common, in that they're both unlucky in love and have families who care deeply. Josh also has a lot in common with Nick too, though, since he puts his feelings for Natalie aside to let her date Tag in the same way Nick does with Peter and James. Which is what makes both Nick and Josh the better boyfriends in their respective love triangles.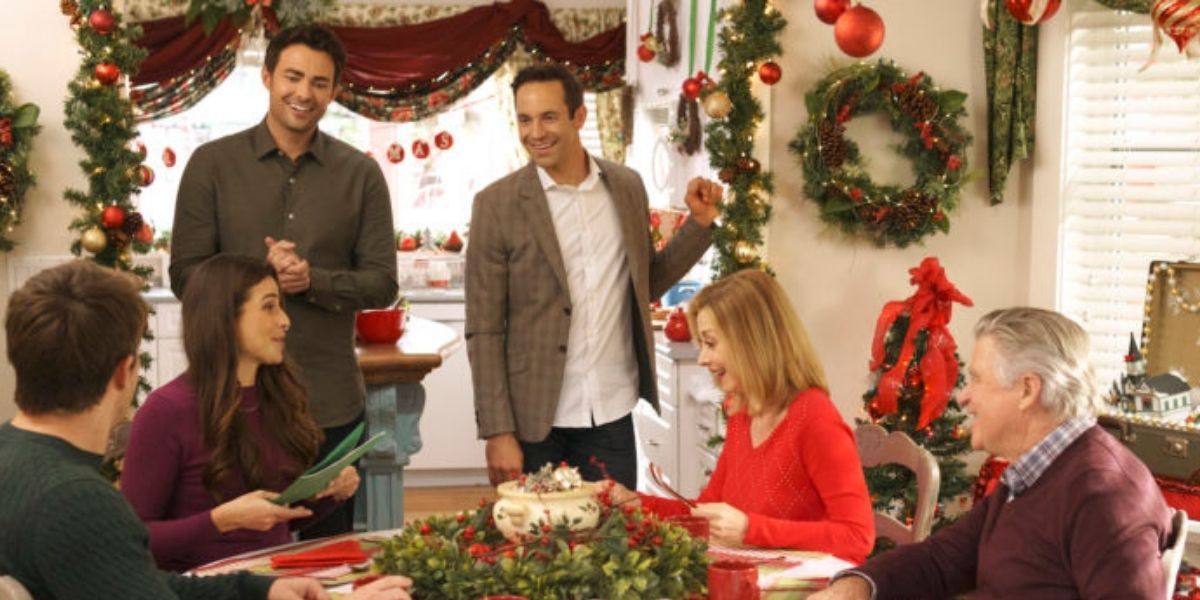 The Christmas House earned the honor of being the first Hallmark movie to feature a same-sex couple in a lead role. The movie begins when Mike and Brandon's parents convince them to come home for the holiday to relive their old family traditions. With significant others and secrets, The Christmas House is full of family drama and Christmas cheer.
RELATED: 10 Most Underrated Christmas Movies Of The Past 5 Years
LIke Single All The Way, most of The Christmas House takes place in the family home and about the families' relationships with one another. While Peter's family doesn't have as many secrets as Mike and Brandon's do, there are some which are why the movies are similar.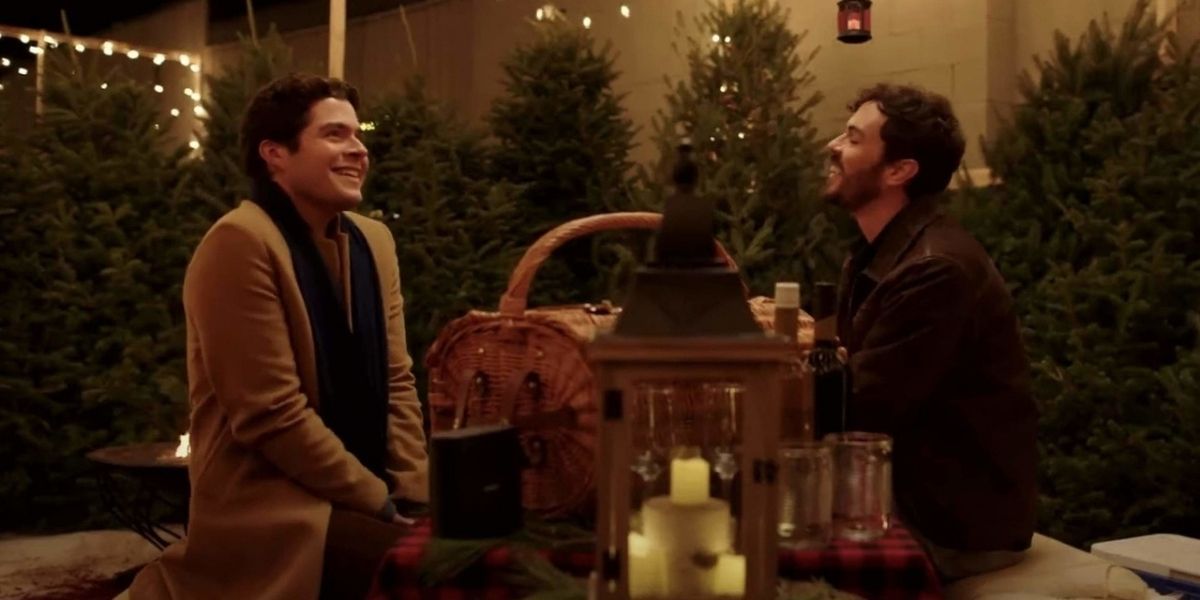 Last year was a big year for LGTBQ Christmas movies with Lifetime premiering their first gay movie, The Christmas Setup. After returning home for the holidays, Hugo runs into his childhood crush, Patrick. The two hit it off when they team up to save their town's landmarked train station while also falling for each other.
Like Peter, Hugo isn't as happy with his current life as he lets on especially in the employment department. Taking time away from the office to reconnect with the holidays and loved ones allows them to make changes they were too afraid to make.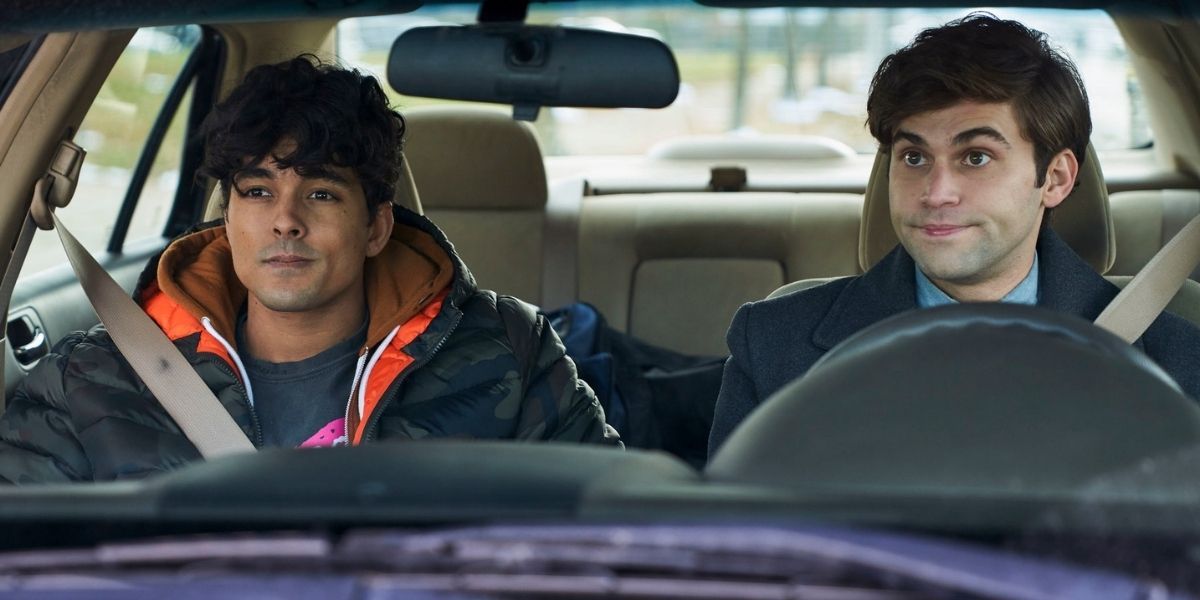 The Thing About Harry became Freefrom's first gay rom-com when it premiered in February 2020. After being forced to drive home together to attend a wedding, Sam and Harry realize that they're not the same people they were in high school. A year later, their paths cross again and the two spend the next several months running into each other and connecting in more ways than one.
While not a Christmas movie, The Thing About Harry does have holiday-themed moments throughout the movie. The leads in both movies also have a lot in common as one is more uptight and the other is more laidback.
NEXT: Top 10 Original Christmas Movies To Stream, Ranked According to IMDb
Go to Source
Author: Danielle Bruncati